#Future of Talks: The Future of Travel
Travel must be part of the solution
Thursday, 05 March 2020 11:19
Humans are explorers. Travel allows us to see the world in a different way and experience new things together.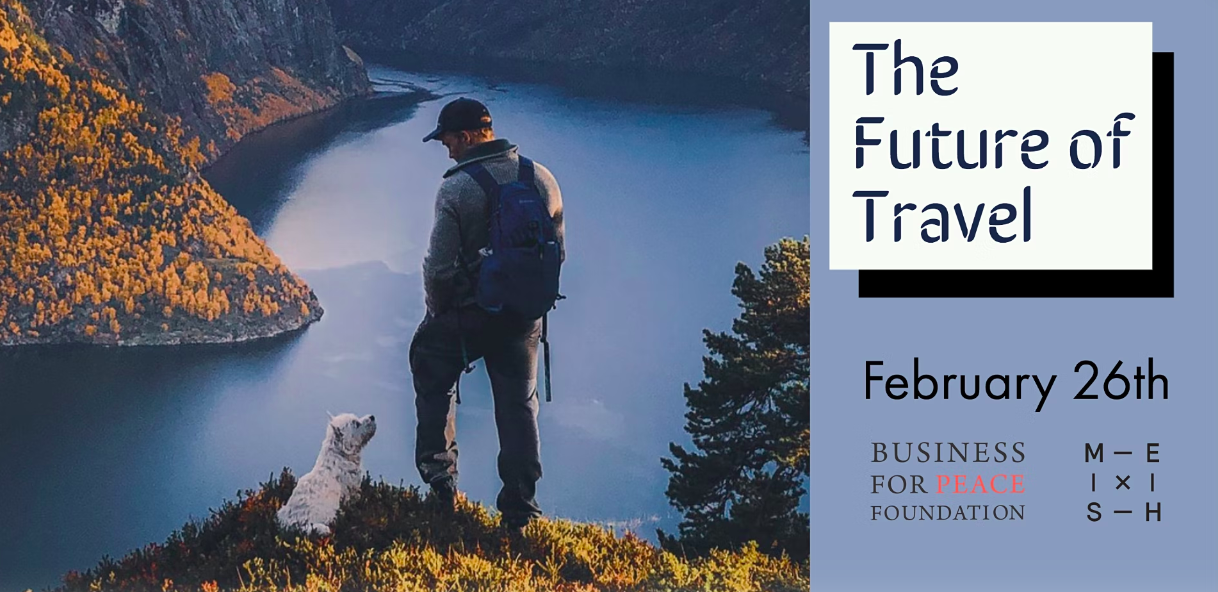 After the Business for Peace #FutureOf Travel event, attendees were left thinking about the convenience of travel compared to its environmental impact and how this may influence our decisions as consumers. Our pull to explore our world and learn more doesn't have to be compromised, but various players in the industry need to do their part, too. How do companies incentivise sharing our personal car, for example, in order to reduce the number of cars on the road?
We hosted this event to talk with industry professionals about what they are doing to combat the potential negative effects of travel. Therefore, our panel consisted of experts from a broad range of industries within the travel sector. It included Anders Fagernæs from Norwegian airline, Astrid Bergmål from Virke tourism association, and Ane Furu from Møller Mobility Group. Our moderator was author and founder of 12YEARS, Petter Gulli.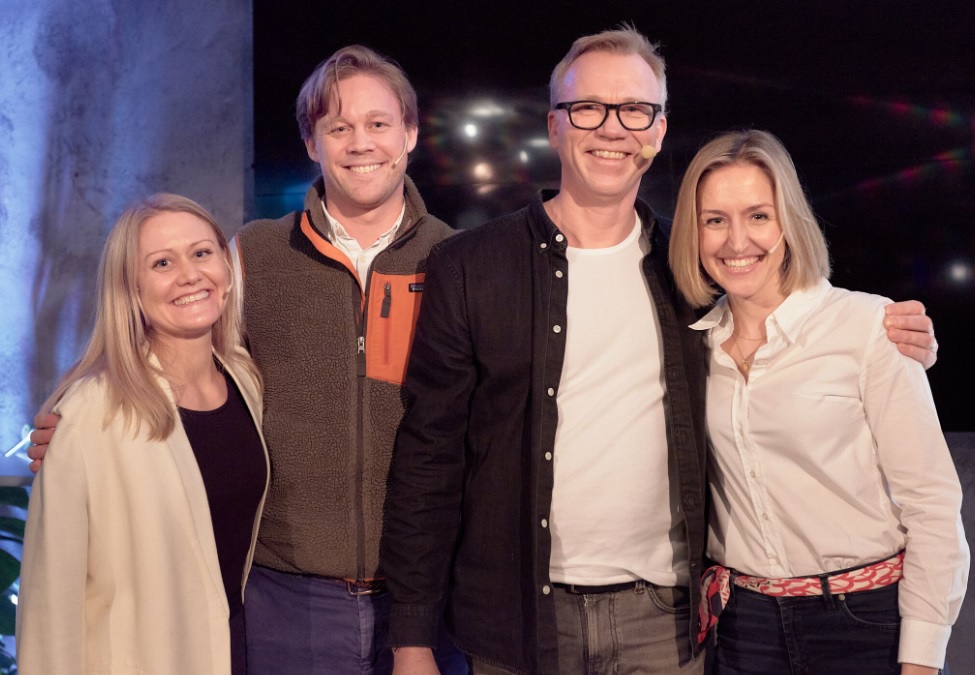 The conversation started with an acknowledgement that effective and open cooperation within the industry needs to happen immediately. There must be a balance between environmental arguments and societal value. Fagernæs explained how "sustainability is a divisive topic. If we have to set goals together, I need to trust the person next to me, so it is important that we understand each other. I think we shouldn't focus on travel as being bad. We need to look at the solutions."
Our desire to explore the world certainly isn't something to be ashamed of. As Bergmål put it: "People will always want to meet. We are explorers. Travel must be a part of the solution when it comes to [the Sustainable Development Goals]. We want to know other cultures, understand more, get to know people. It is the glue for many families."
"It is easy to make excuses," Bergmål says. "The footprint has to go down, and the emission has to be zero. By not travelling, we are taking away focus from the real solution." Fagernæs argues that we are not flying more domestically, but tens of thousands of jobs in Norway alone require travel in their work. "Think about businesses and their livelihood. It is important to understand the impact and that we have to live with some environmental cost to make it work." One-day business travel continues to increase. However, the more convenient something is, the less likely consumers are to seek out alternatives.
Yet there continues to be a high number of flights made available. If flights continue to be high-carbon contributors, then the solution needs to be sought elsewhere. Being flexible with shared solutions and relying on startups will bring new services that are tailored to people's needs. Fagernæs admits that although aviation is only 2% of global emissions "we need to fly smarter, make use of the newest technology." Would people choose trains more if trains were faster? Bergmål thinks so: "Politicians should work more on getting more train routes, domestic and international. Trains don't go that often and it takes too long." Stockholm-Oslo is today a six-hour journey, but plans are in the works for making this a mere four-hour connection. Securing a train route from Oslo to Copenhagen, for example, would make train travel to the rest of Europe even quicker.
Furu mentioned that in her own personal convenience scenario, she used to happily drive to work via car from her home in Grunerløkka, near Oslo's city centre. However, once the local government made this everyday commute of hers into an inconvenience, she promptly looked for alternative solutions and started using public transit as an alternative travel solution.
Furu further points out that "More than 80% of the population is living in rural areas. We need to travel for our daily lives." We therefore need to make sure that there are better ways to provide transport for people living in rural areas. Furu reiterates that it is important to think strategically about how to share assets and to utilise a fleet in an efficient way. This beneifts both business and consumer. "Remove friction from car sharing to make it more convenient. Norwegians don't want to sit together when they travel, but we can reduce the boundaries for sharing assets.We need regulators to dedicate parking space."
Consumers have a responsibility as well. This responsibility mostly lies in pushing companies and legislators to solve the problem–and trusting them to follow through. "As a person I have my wallet and have my vote. As a consumer I can choose the smartest way to travel," Fagernæs said.
Bergmål wants consumers to make businesses "Can we skype more? Should I take the train instead? I can organise my life to have more meetings in one destination?" Businesses need to think in terms of the everyday. This also lessens the pressure on the individual consumer, "rather than taking away someone's holiday."
The audience was interested in a breadth of recurring issues, more ideas, and solutions. Electric planes and city transit, for example. One question about batteries for electric vehicles, for example, asked whether the pollution from creating those batteries was justifiable. This is just the beginning of this discussion. The intriguing Q&A session, plus the panel talk in its entirety, can be found here:
People will and should continue to travel in the future. However, this travel needs to be smarter and more sustainable. We achieve this by utilising new as well as existing innovative solutions. These solutions ensure the future of our planet.
This entry was posted on Thursday, March 5th, 2020 at 11:19. You can follow any responses to this entry through the RSS 2.0 feed. Both comments and pings are currently closed.